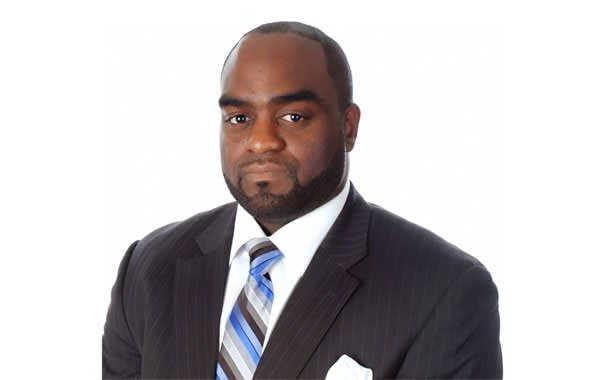 Growing up, I always thought about becoming a lawyer, but I felt the need to explore my options before committing to any one field. The result was an interesting education and several eye-opening experiences in the professional world.
At the University of Michigan, I knew even before I graduated that I was barking up the wrong tree going after my engineering degree. But I decided to go ahead and finish what I had started. After graduating, I gave the automotive industry a try. Again, I could tell I wasn't in the right place. The work just wasn't challenging enough, and I felt like my brain was turning to mush. I knew the time had come to give my first interest a try. So I dropped everything and went to law school.
Even in law school, my path wasn't clear-cut. I thought, because I've always been such a sports fanatic, that sports law would be a great fit for me. But, after trying out the practice area, I realized it was more about contract work than anything else, and that's just not my passion. So I dropped everything again and went down to the federal courthouse.
At the courthouse, I talked my way into a summer internship. I didn't care about being paid, I explained. I just wanted to learn everything I could and find my true passion. That summer, that's exactly what I did. I worked hard, met some brilliant attorneys, and found my calling in criminal defense.
Legal situations are never black and white. I fight to let clients tell their side of the story.
ANYTHING BUT STANDARD
My journey has pulled me in a lot of unexpected directions over the years, and it's still happening today. Just recently, in fact, I decided to start taking personal injury cases in addition to criminal ones. I guess I just can't settle for a standard routine when there are always new challenges to take on.
Despite the jumps in my career path, I like to think the versatile background gives me a little something extra in the legal profession. Really, I think of myself as something of a chameleon. I'm young at heart but experienced in my field. I'm compassionate toward clients but aggressive in the courtroom. Essentially, I try to be everything my clients could need in a criminal defense attorney.
If you're still on the fence about whether to give me a call, I'll conclude by sharing four of my founding beliefs. These beliefs offer true insight into who I am, how I operate, and how I treat my clients:
1. EVERYONE SHOULD KNOW THEIR RIGHTS.
That's why I present them to my clients on Day 1. Not only that, but you'll find them on this site and even on the back of my business cards.
2. MY CLIENTS DESERVE TO KNOW THE TRUTH.
I tell clients what they need to hear, not what they want to hear. I've actually lost business in the past because of my brutal honesty, but that won't keep me from continuing to tell the truth.
3. MY CLIENTS' FAMILIES DESERVE TO KNOW WHAT'S GOING ON.
Criminal charges can take people away from their loved ones, and that never sits well with me. Obviously I can't share every detail of a case, but I can show family members respect by personally taking their calls.
4. THE COURTROOM IS OFTEN THE BEST PLACE TO GET JUSTICE.
I personally believe the plea bargain system limits people's rights. If, for instance, a client is innocent or acted in self-defense, their attorney should fight to reflect that truth — and generally, that means trial. Luckily for my clients, I'm no stranger to the courtroom.
EDUCATION
Marquette University School of Law, 2007

National Sports Law Institute – Certified in Sports Law

University of Michigan – Engineering major, 2002
PROFESSIONAL ASSOCIATIONS & MEMBERSHIP
Dallas Black Criminal Bar Association

J.L. Turner Legal Association

Dallas Bar Association

Texas Criminal Defense Lawyer's Association